Sequoia Parks Conservancy, the official 501(c)(3) nonprofit partner of Sequoia and Kings Canyon National Parks (National Park Service) and Lake Kaweah (U.S. Army Corps of Engineers), uses tax-deductible contributions to support these parks. Learn more about our work here.
Mission Statement
The mission of Sequoia Parks Conservancy is to fund and enable projects and programs that protect, preserve, and provide access to the natural and cultural resources of Sequoia and Kings Canyon National Parks.
Vision Statement
Sequoia Parks Conservancy envisions a future where we champion the work of the National Park Service to build healthy and resilient parks and where our programs and products create enduring connections to Sequoia and Kings Canyon National Parks for everyone.
Our Partners
U.S. Army Corps
Lake Kaweah is a reservoir situated in the foothills of the Sierra Nevada with a window to the tall peaks of Sequoia National Park. Operated by the U.S. Army Corps of Engineers, it provides ample recreation opportunities for water skiing, fishing, kayaking, bird watching or just to cool off in the heat of the summer. Lake Kaweah is home to a hydroelectric plant that saves over 67,000 barrels of oil each year. SPC operates the bookstore in the Kaweah Heritage Visitor Center.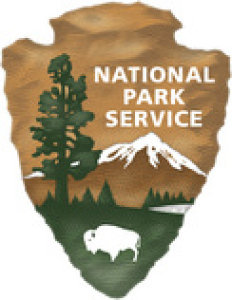 National Park Service
Sequoia and Kings Canyon National Parks consist of 865,257 acres of public space. There are 842 miles of trails, over 200 known caves, miles of scenic rivers, and tall granite peaks. Sequoia is the second oldest national park. The giant sequoia tree is the largest tree in the world. Kings Canyon is a glacier-carved canyon and one of the deepest of its kind in North America. Mt. Whitney on the eastern border of Sequoia, is the highest peak in the continental United States. These parks are truly a land of superlatives.
DELAWARE NORTH
Delaware North Companies Parks & Resorts is proud to provide lodging, dining and park experiences at Wuksachi Lodge in Sequoia National Park and John Muir Lodge in Kings Canyon National Park. They sponsor the free programs offered by the Sequoia Field Institute and are dedicated to enhancing the visitor experience.
The Formation of Sequoia Parks Conservancy
On October 1, 2015, the Sequoia Natural History Association and the Sequoia Parks Foundation, the two non-profit partners of the National Park Service (NPS) in Sequoia and Kings Canyon National Parks, merged to become the Sequoia Parks Conservancy. For decades, both groups have shared the common goal of preserving and enhancing the visitor experience in the parks through funding, education, restoration, protection, and visitor services. After much consideration, planning, and encouragement from our partner, the National Park Service, it has been determined that this combined organization will be the best and most effective way to service the parks, partners, visitors, and the community.